The Antonakos Luxury Group
The Antonakos Luxury Group is a premiere, full-service real estate group focusing specifically on the niche market of luxury high-end real estate. Unwavering attention to detail paired with a steadfast customer-service driven approach has led to the team's success in selling millions in the Tampa Bay market. Their upscale clientele benefit not only from top notch professionalism and innovative techniques, but also hands-on service, exclusive amenities, and resources - making The Antonakos Luxury Group a much sought-after team for buying and selling properties in the luxury market.
Each team member brings a certain unique quality to the table, but all share the same vision and goal - finding the perfect home for their buyers, aggressively selling and marketing a property, or establishing a strong, reliable presence in a development transaction. Each team member goes the extra mile, above and beyond, to meet the high expectations set for themselves to ensure their clients an elevated and positive real estate experience.
Client relationships are now and will always be the top priority. Period.
No real estate group is more knowledgeable, dedicated, and qualified. Their combined experience and expertise, paired with the necessary traits required to achieve success in real estate is what you want and expect from a real estate agent. The Antonakos Luxury Group encompasses each of these qualities and uses them to create results.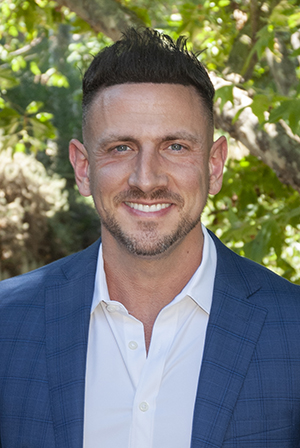 Alex Antonakos
Driven. Knowledgeable. Trustworthy. Professional. There is a very specific skill set required to be successful in the real estate industry, especially in the niche market of high-end luxury real estate. It is this skill set that has led Alex Antonakos to become a top producing agent in Tampa Bay. Through his seasoned experience, customer-service driven approach, and high expectations for client advocacy, Alex has built a solid reputation amongst his peers and clients, consisting of buyers, sellers, and investors. It is this reputation that has led to repeat business and referrals.
Prior to achieving success as a sales associate for Keller Williams, Alex worked in sales for the telecommunications industry where he learned valuable traits such as negotiating, cold-calling, and persistence, all of which have contributed to his success in real estate. To stay on top of the market, Alex sets himself apart by using the latest in technology ? his vast knowledge benefiting his clientele. He believes communication is a key to success and keeps his clients informed and educated throughout the entire process of a real estate transaction.
Among his many accolades, Alex was selected as a Real Estate consultant for HGTV?s Property Virgins in Tampa Bay. During his time at Keller Williams, he was awarded Rookie of the Year and also received the Keller Williams Silver Award in 2014 for total closed volume. As a selling agent, he consistently rates among the highest percentage of homes sold at or above their asking price.
In an industry where relationships mean everything, Alex values these relationships and understands the needs of his clients. He uses hard core persistence, an ardent work ethic, and a strong network of contacts to aggressively market and sell listings while also committing himself to finding the perfect home for his buyers. Not one to just accept the status quo and rest on his laurels, Alex challenges himself each day. He will never be the type of agent who just puts up a sign and hopes for the best. Forging ahead to become better is the only way to go, and good enough will never be good enough.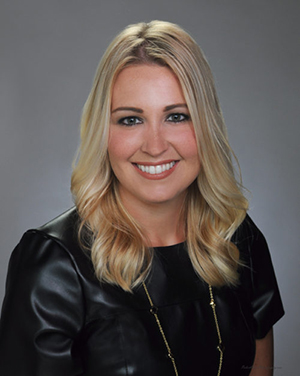 Erica Antonakos
Becoming a real estate agent has been a natural progression for Erica, one that has been built from the foundation up. After graduating high school in Palm Harbor, Erica attended Florida State University; graduating with a B.S. in Interdisciplinary Social Science. She then worked on developing her holistic problem solving skills as a mortgage loan processor. Working as a loan processor Erica became intimately familiar with each step of approving a mortgage loan. From pre-approval, income credit appraisals, title insurance, to closing; Erica worked at every level of the process to insure her clients mortgage needs were met. After several years of refining her knowledge of mortgages, she felt it was time to develop a more personal and hands on approach with home-buyers.
Erica became a licensed real estate agent and a member of the National Association of Realtors in 2014. Joining the Antonakos Luxury Group has allowed Erica to continue her education past the real estate agent level and work towards becoming a real estate associate broker. Whether you are a first-time home-buyer or a seasoned seller, Erica will do what it takes to meet each of her client's specific needs. Having a family of her own, Erica understands the importance of finding a home within your budget, acknowledging the value of a community, providing the amenities you are looking for, information regarding the school system, and an easy commute to work.
Erica's dedication to service, commitment to excellence, and code of honesty and integrity are a point of pride she takes with each new venture. Serving as your guide through each process of buying your home, Erica's vast understanding of real estate, will make for a happy home buying experience.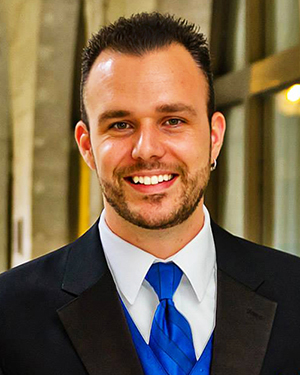 Alex Gromkov
Alex Gromkov has earned the designation of Realtor® and as a member of the National Association of Realtors®, strictly follows the organization's Code of Ethics. Alex welcomes the first-time seller or buyer and is knowledgeable about properties in the Tampa Bay and surrounding areas.
Alex has lived in Tampa since 1997 and is married with one daughter. Originally from Bulgaria, Alex secured his place in the real estate record books with uncanny expertise in the Tampa Bay sales market — where he can tell you who's who in every area, where the deals are, and what the history is. An expert's expert with over ten years of experience in the local real estate market, Alex specializes in amenity-rich living at exceptional value like few can — making him an invaluable partner for anyone looking for that elusive perfect deal.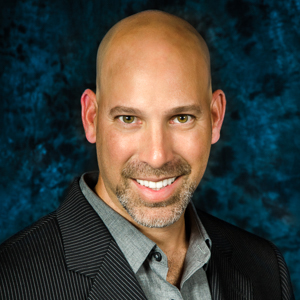 Andre Aragon
Before relocating to Tampa Florida, Andre worked as architectural and aerial photographer for more than a decade in residential and commercial real estate in the New York Tri-State area.
Since 2014, Andre has been a marketing partner on more than 1,600 homes in Greater Tampa St. Pete/Clearwater, ranging in price from $60,000 to more than $6,000,000.
Ranyouri "
Rainy
" Senia
Chances are you stumbled across Ranyouri's bio by accident. However, fate has connected you and now your journey of a lifelong relationship begins. Ranyouri Senia affectionately known as Rainy (yes like a Rainy Day) is a Southern girl born and raised in Southwest Georgia. She has been a part of the real estate community since a young age as her family has a home improvement business. One of her most fond memories was seeing how her dad built their family home from the ground ensuring that each project was completed as expected. She also remembers spending the summers with her dad helping him paint as well as do home and roof repairs.
As life has its way, Rainy moved to Tampa Bay in 2010 as a traveling Occupational Therapist and in that same year bought her first home. It was an exciting yet nerve-racking time because she wanted to make sure everything went smoothly. It did. She attributes that to having a visual checklist. Rainy has her Masters degree in Occupational Therapy from Augusta University (formerly the Medical College of Georgia) in which she is all about client center support and success. She also has her Ph.D. in Health Care Administration and prides herself on performing thorough research in order to develop a comprehensive analysis.
There are so many wonderful and amazing qualities about Rainy that we could go on and on about but we will let you see for yourself when you two actually meet. A few qualities that really stand out in which you may be glad to hear is that Rainy is professional, knowledgeable, honest, dependable, trustworthy, compassionate, ethical, personable, communicates well, exemplifies integrity, follows up and she is caring.
In her spare time, Rainy enjoys spending time with her husband and her 3 fur babies. She is active in her community and she is a member of Delta Sigma Theta Sorority, Inc. as well as various professional associations. One of her personal goals is to learn how to inline skate but for now, she knows how Bambi felt when he tried to walk for the first time (ouch).
One thing for sure as your Realtor Rainy will bring the "Thunderstorm" when needed to ensure your housing process is filled with "Sunshine." Whether you are looking for your first home or an investment property, Rainy's ultimate goal is to put you in the "Right Place for the Right Price at the Right Time." Contact Rainy today - You will not regret your decision.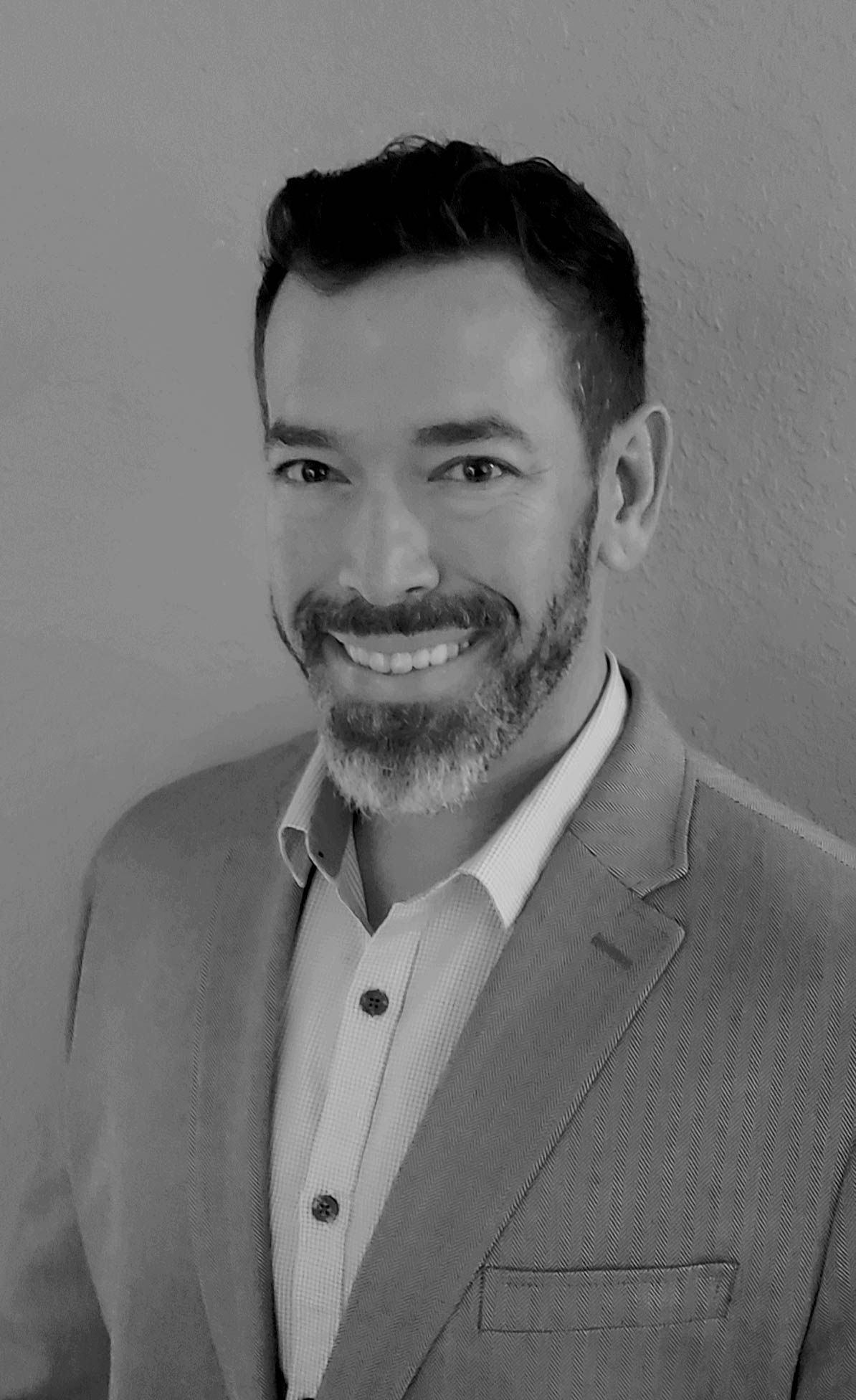 Brian Chapman
Brian Chapman has been a licensed real estate agent for almost 20 years, and a licensed broker for 17 years. Over the course of his career, Brian has developed a well-defined understanding of trends and competitive marketing strategies for the ever-changing real estate industry.

A native of Michigan, Brian studied business administration and entrepreneurship at Central Michigan University. His passion for helping people is what ultimately led him to pursue a career in real estate. "Being able to guide families and individuals through the largest financial decision of their lives is very rewarding to me," he says. "I am grateful to have that opportunity and be a part of my community."

Brian began his real estate career in Charlotte, North Carolina. Heavily involved in the community there, he assisted with development projects in the downtown area and was an elected board member of the Young Affiliates of the Mint Museum, a 1,500-member diverse group of young professionals promoting and supporting Charlotte through cultural, social, leadership and fundraising activities.

Having visited Florida many times over the years, Brian decided that he wanted to raise his son in the Sarasota/Bradenton community and relocated to the beautiful Gulf Coast. As a sales associate with the Lakewood Ranch office of Premier Sotheby's International Realty, he is dedicated to providing world-class service and market-led expertise to his buyers and sellers, always willing to go above and beyond to offer an extraordinary level of value.

Brian is a member of the REALTOR® Association of Sarasota and Manatee. He and his 12-year-old son are active in the Sarasota Youth Sailing program, soccer and Under Armor flag football league. His hobbies include running, cycling, sailing, photography, and spending time outdoors. As a graduate of The Institute for Integrative Nutrition in New York, Brian likes to inspire his neighbors to live a healthy lifestyle.